SYSTEM INTEGRATION
In today's fast changing IT landscape systems are increasingly becoming more modular with businesses adopting a best of breed philosophy in purchasing new applications. As such the need to integrate these new systems with the existing infrastructure has become vital.
The ability to automate processes, transfer data and connect systems has been an integral part of our business services since its inception. This has given us an extensive knowledge and experience in integrating many software solutions.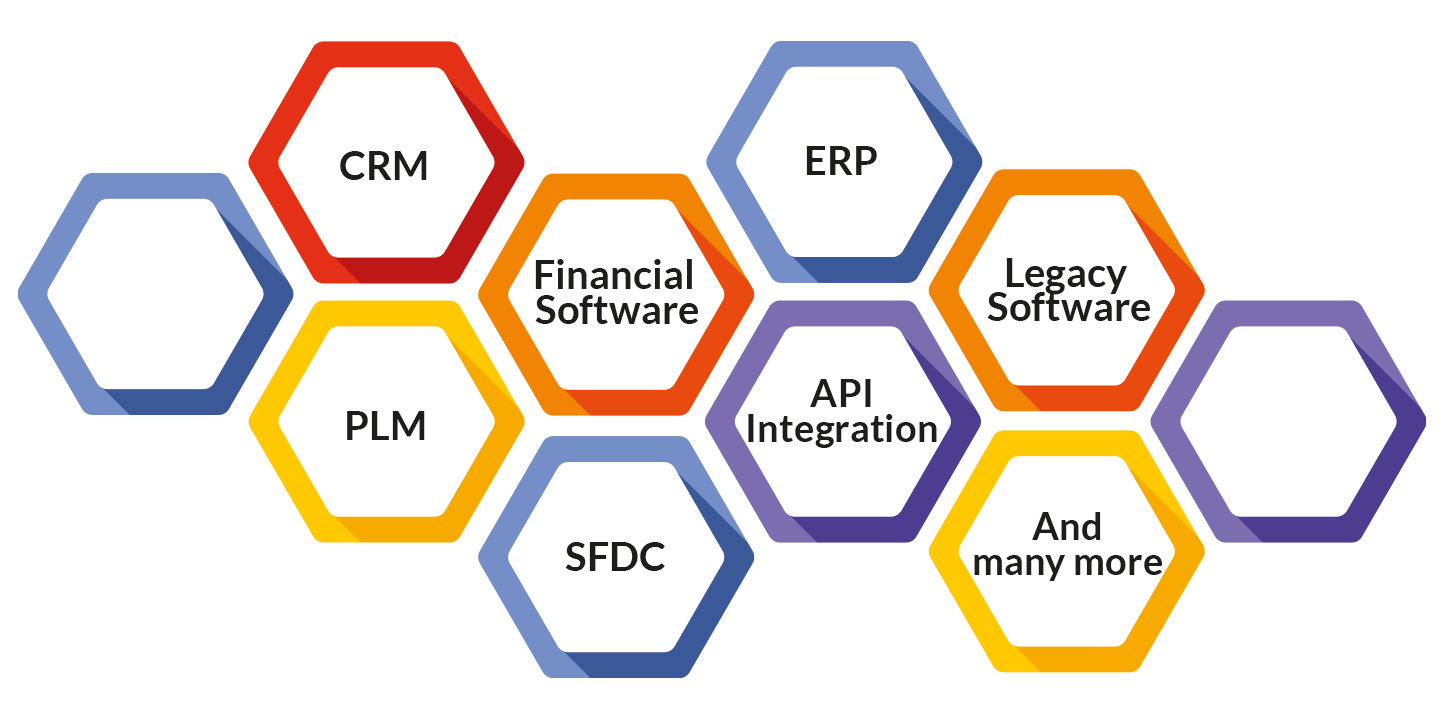 PREVIOUS INTEGRATIONS
TESTIMONIALS
SAP Project
We went live on SAP after a long weekend of preparation. We had a couple of minor issues which were picked up by you guys during Saturday and Sunday. Apart from that it all went really well and we even shipped on the first day!

I wanted to take the opportunity to thank the whole Web Control team for the unique support you provided that gave us the result we could only hope for a few months ago. The knowledge and humour took us through the tough bits.
Steve Dadd, IT Manager
@Tyco Electronics
Server Move
We knew that migrating our ERP system to a new server would be a large undertaking and potentially a very tricky proposition. However Web Control ensured that the project was well managed and structured throughout the implementation.

We were kept informed at all times on the progress of the project and its stages. They regularly visited our site during the move to ensure printers were set correctly and to assist with user testing and resolving of any issues.

Overall I cannot fault the commitment and professionalism of Web Control in ensuring a smooth transition from our old server onto our new server. The support thereafter is of the highest level as expected from Web Control.
Dave Neilan, IT Manager
@Knightsbridge Furniture
Salesforce Integration
We worked very closely with Web Control on a Salesforce to Infoflo ERP project. The scope for the project was to be able to convert quotes in our Salesforce CPQ system into live orders within our Infoflo ERP, with the least amount of touch points from our Customer Service Team.

James and Jamie at Web Control were pivotal in not only the development, but also in the scope and design side of the project.

What really impressed us here at Nortek was the after service we received, on the most part dealing with bug fixes within a few hours. The program Jamie built for us has now been coined as the 'Program of Dreams'.
Adam Binder, System Manager
@Nortek